Sorry for the radio silence. We had a couple of ambiguous test results and then some IRL friends to talk to before going live with our news, but as of this morning, we're gonna go ahead and call it: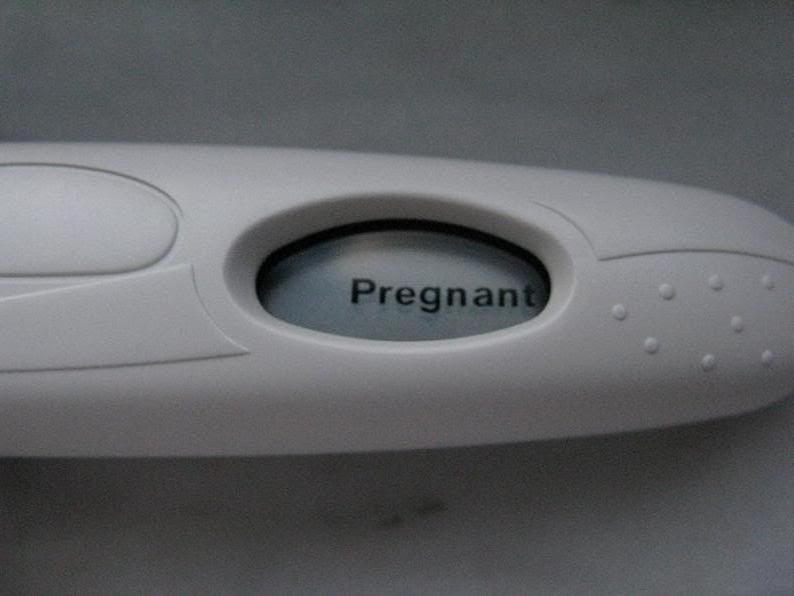 We are both so shocked. As cheesy as this sounds, I just can't believe this is happening to
us.
This is the kind of thing that happens to everyone else, not to
us.
When I started seeing a second (faintest of faint) line on Sunday, I realized just how much I'd steeled myself for the BFN. Since then, the lines have been darkening slightly, but still not enough to put our minds totally at ease. This morning, we took the plunge and went for the digital. It popped up with "pregnant" in under 30 seconds!
We are happy and excited and humbled and stunned and hopeful and a hundred other good things. I've been feeling pretty optimistic and excited for the past couple of days, but after today's conclusive results, I'm on top of the world.
Thanks to everyone that has cheered us on and sent positive energy when we needed it most. I'm quite certain we couldn't have survived IVF without you!