OB appointment is scheduled for Friday afternoon. It's with the nurse practitioner, but at least I'm getting in. I decided to leave one last message before driving down there, just in case, and I nearly fell of my chair when they (wait for it)
answered their phone
! They initially tried to schedule me with her for September 9th (aka 14 weeks) but when I suggested that I felt that was too late to begin prenatal care and perhaps I should call another doctor, something this week just opened right up! Amazing!
The plate is beautiful. Damn it. All the more disappointing that my family didn't get to see it. Here are a couple of pictures*: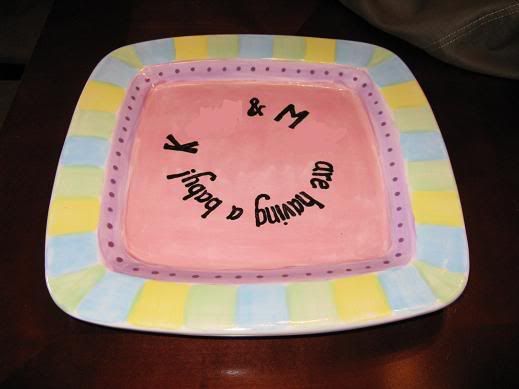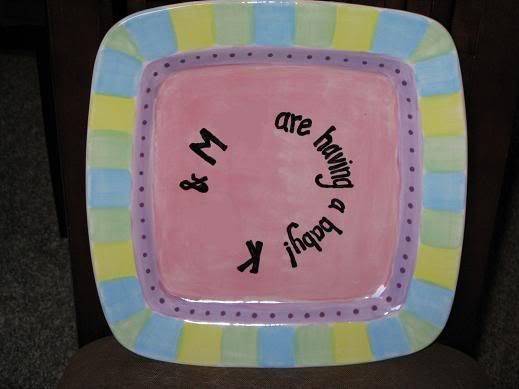 *The real plate has our full names on it. These pics have been internetified.